Back in 2012 i attended a 3,5 week bartender course at the European Bartender School at Kos, Greece. 
In the begning of 2019 I wanted to combine my passion for video-making and cocktail creation, so I decided to make my own cocktail vlog on youtube. 
I'm seeing this as a fun hoppy project, where I'm making videos, when I have time.
When I plan to make a new video the first thing I do is to determine the goal. 
- What do I want to share with the viewer?
- What do I want to learn in the process?
When I'm making a video, where I mix cocktails I like to plan my shots. Therefore I always create a storyboard and make a shotlist, to make sure I get to framings, movements and sounds, that I need. 
02.1 - BASED ON SOUND


An example is when I made the video "Perfect Mix" -
I wanted to experiment with shooting and editing based on the sound. So I planned my shots after the sounds coming from the different steps in cocktails mixing. Therefore I first made a
story line breakdown
of mixing a "Gin-Ginger Ale".
Afterwards I made a more detailed storyboard where I visualized the sounds. Here I planned framing, angles, movements and actions. And finally I made a shotlist to make sure the shooting was done efficiently.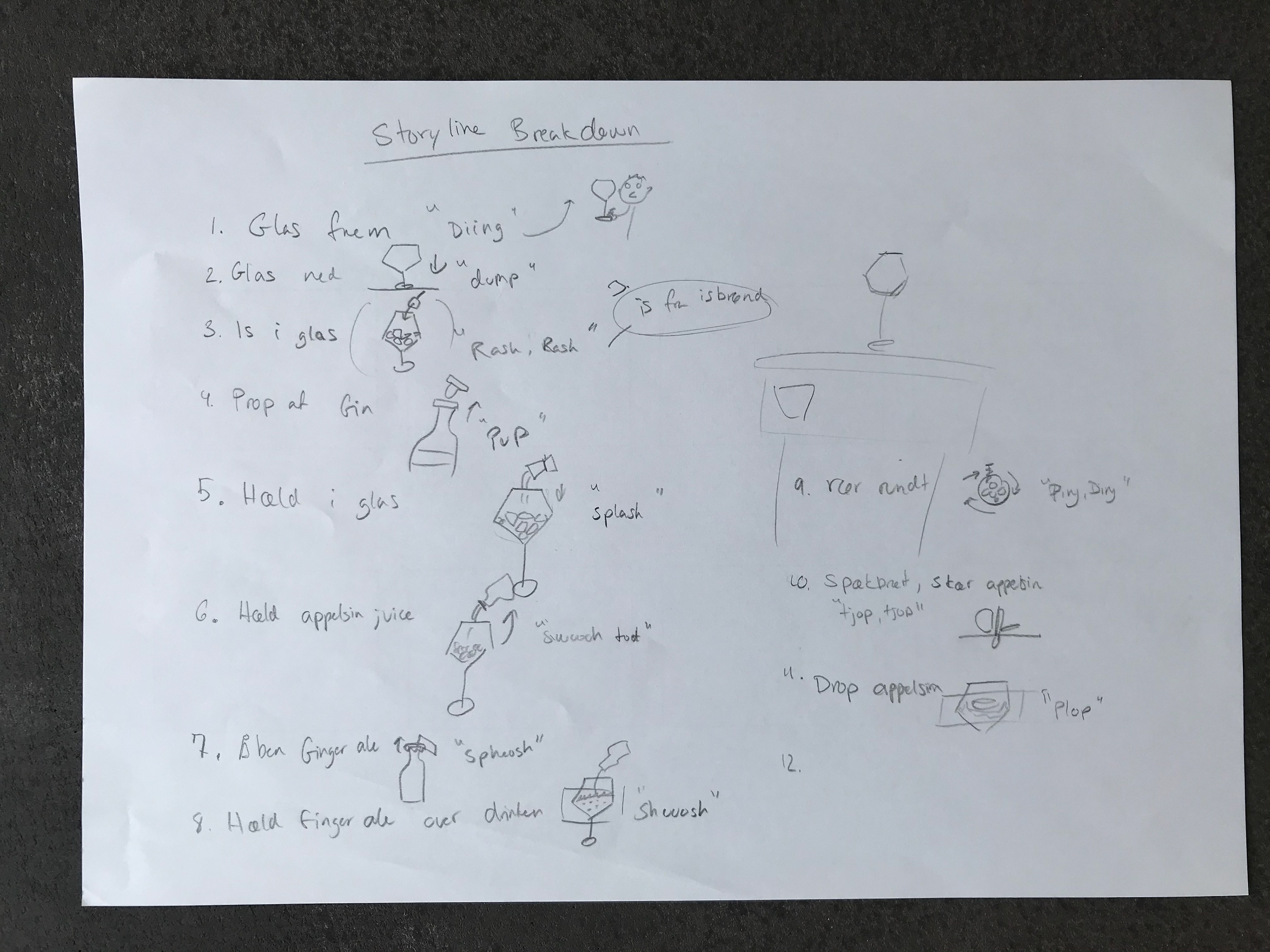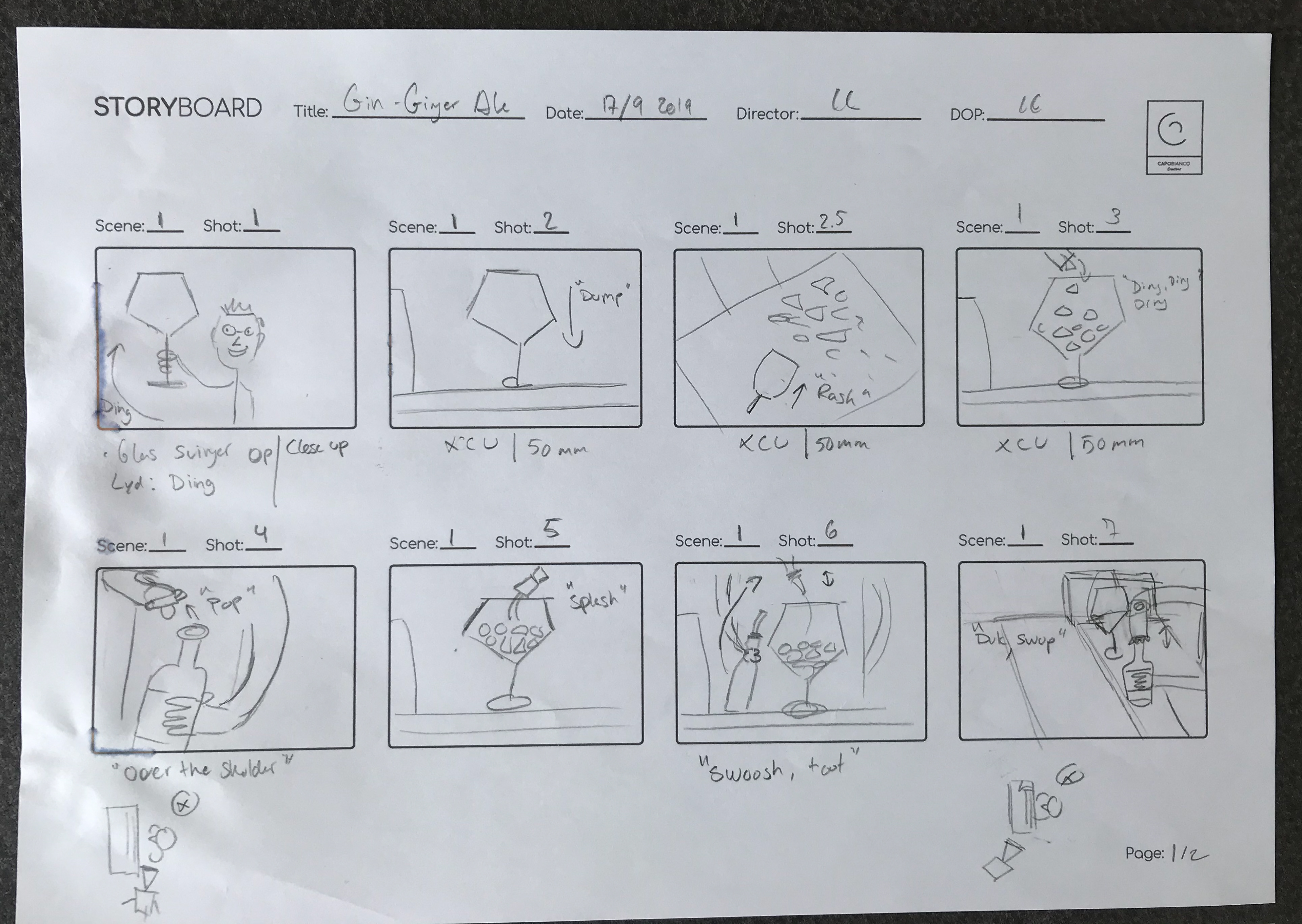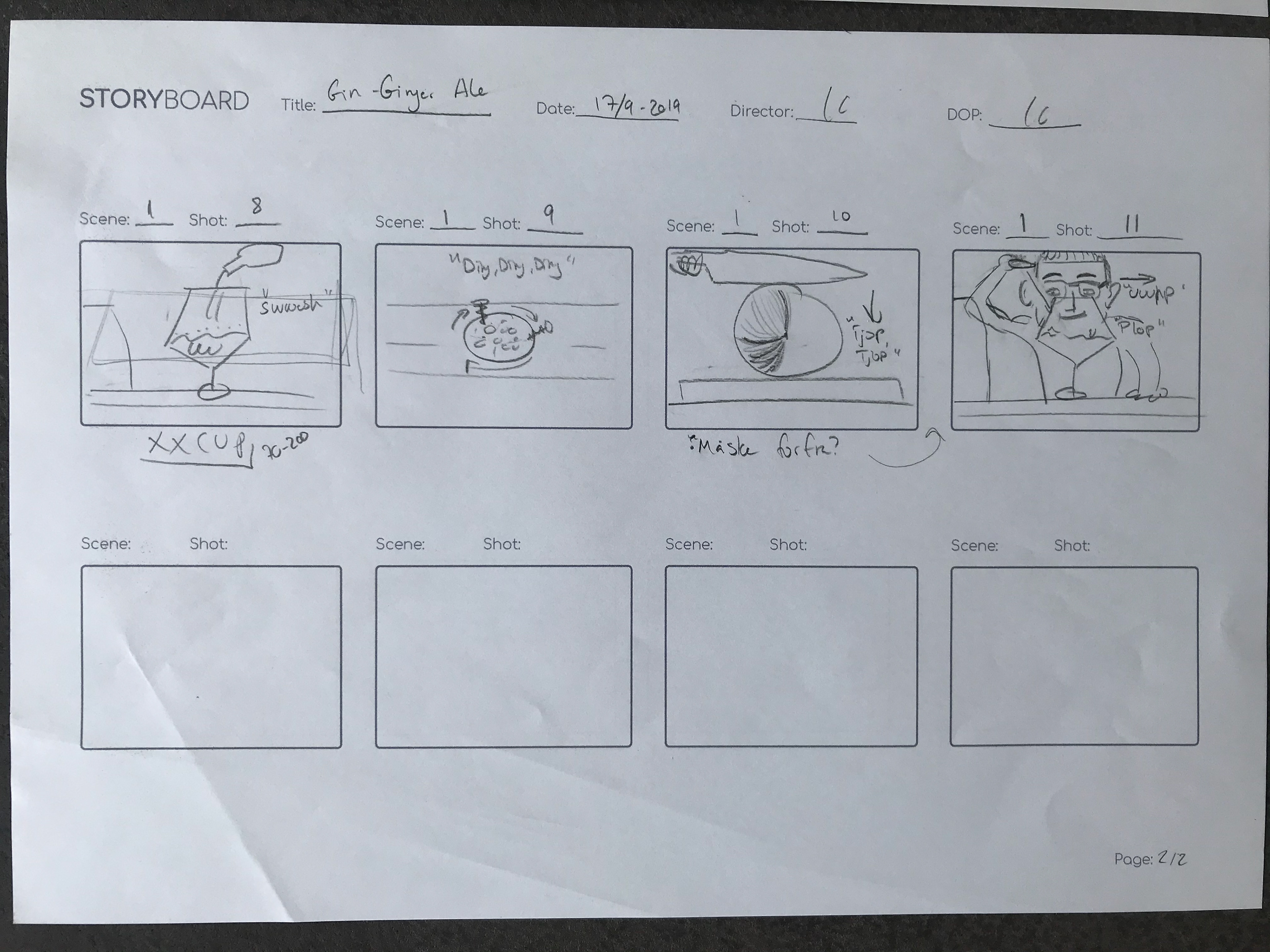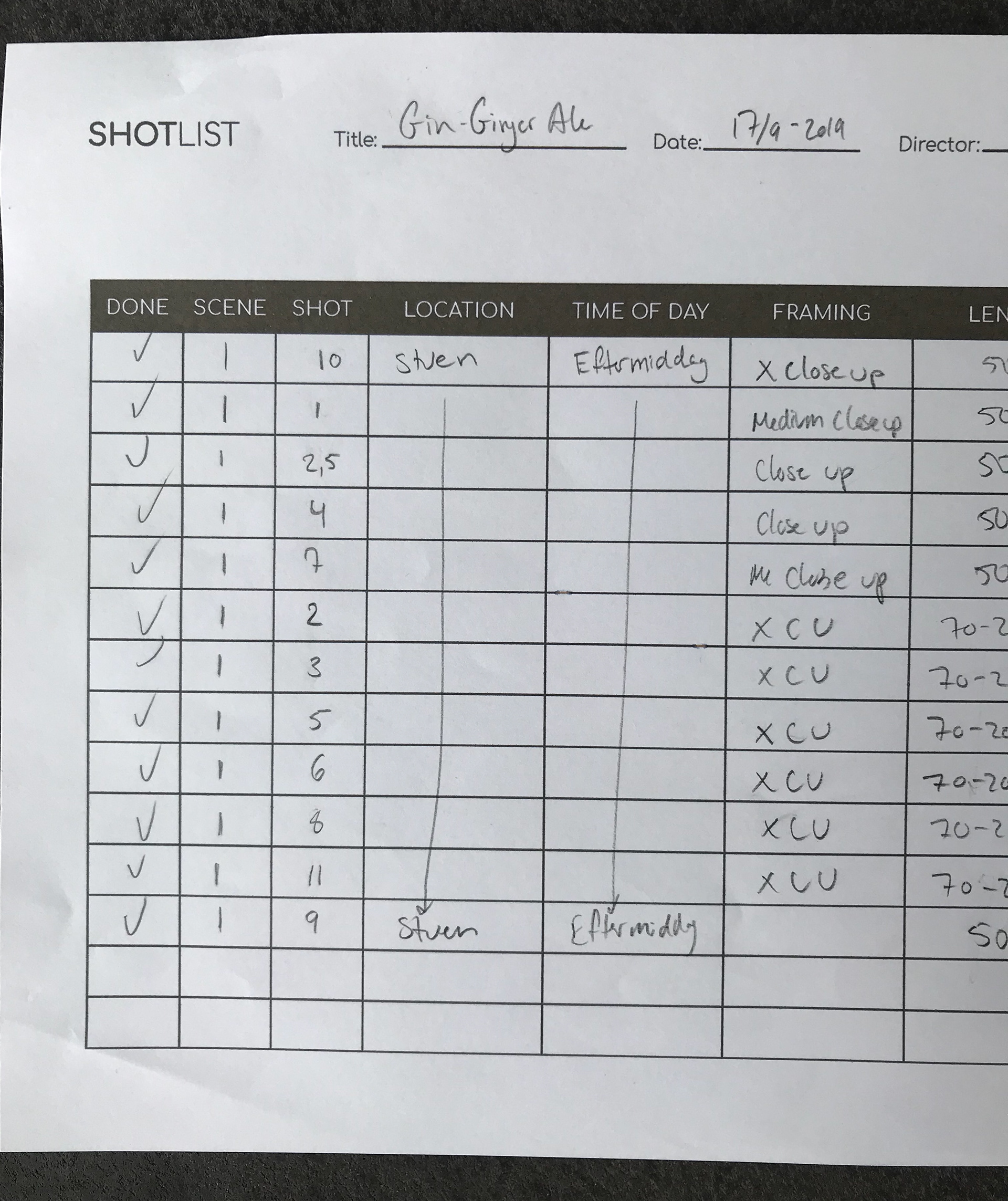 When shooting repotage I make a storyline before I go, so that I make sure I get the shots that aline with my vision. 
Take a look at the repotage I did from Copenhagen Gin Festival 2019.
Then same process goes for vlogging. Here I plan out what I want to share of value with the viewer.
Please have a look on my vlog about tips for the home bar.